6 tags
4 tags
3 tags
USA - Take 3.
Yep, I went to America again.  Main purpose - to catch up with bestie Teg in NYC, but to also see some more of the 50 states.  Travelled in style and Megabussed it up to Washington overnight where I was going to be spending the next two days. Of course it was muggy and hot and not Ali weather at all. On my arrival I checked into the hostel and set off to go to the National Zoo. Spent a lovely...
3 tags
4 tags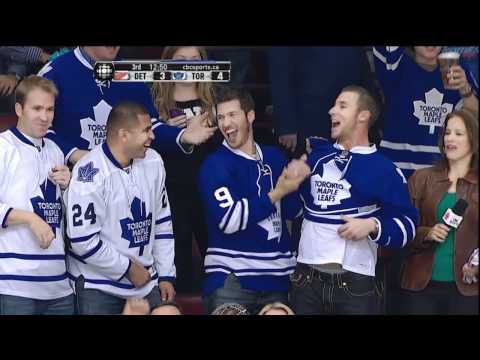 3 tags
3 tags
6 tags
My Baseball Percentages
2.5% Blue Jays. 2.5% Yankees. 5% Angels. 90% This guy. Oh My.
5 tags
Paper Hearts && Hockey Pucks.
We hate them, we love them. We give them stupid names and say mean things to them through the TV. We watch them skate, we wear them proudly on our clothes - or arms. We don't know them at all, but they're the best. We miss them. Come back hockey boy greatness. Please. Love my Leafs + Ducks. Always.
2 tags
I could watch hockey highlights all day. I miss hockey. BIG Congratulations to Ben Scrivens and his lady on this magical day for them both. I still miss hockey.
3 tags
5 tags
Leafs + Ducks + Marlies
When I'm around hockey everything is OK - even though I have no idea what life will bring or any clue what I want from it, when there is hockey involved I'm HAPPY. Everything is perfect. There is so many amazing things about this game. Watching Jake Gardiner skate in warm ups behind the glass. // Watching Ben Scrivens get in the zone before the game. // Watching Corey Perry's...
7 tags
5 tags
3 tags
"This world is a crazy place. Don't take anything personal. Don't let..."
– A well timed Tweet I received from Mr. Pierre Bouvier. Thank you <3
One Last Adventure.
After the dreaded moment of saying good bye to my dear friend Bruno, Honza and I were off to New York City. Didn't really sleep on the overnight bus but it was much better than our last bus ride across the country - leg room and free wifi. Stopped in Syracuse - the home of the Ducks affiliate team, couldn't really see anything though. Arrived early the next morning and with all...
2 tags
5 tags
Birthday Week Of Awesomeness.
Saturday 31st March - Leafs V Sabres - This was the perfect start to my extended bithday celebrations. I got to stand under the Maple Leafs flag the crowd pull across during the anthems. Joey's goal was one of my favourite moments in the ACC. The boys got up for a win and was great to see them play with some confidence again. Monday 2nd April - Met the boys after training - I decided to...
4 tags
The Wishlist
Went to the Hockey Hall Of Fame store today. Very very proud of myself that my credit card was not abused. However, the list of things I require is steadily growing. Just some of the things I want before I leave this country … 2012 All Star Lupul jersey that's in Real Sports - I look at it every time I walk past. 2012 All Star Team Alfredsson jersey Blue Toronto Maple Leafs jersey....
4 tags
1 tag
See Simple Plan in Canada - Check.
Last night was INCREDIBLE. Quite a few years ago I saw them in my country Australia, and last night I finally got to see them in their country. The atmosphere in the ACC was intense. And I'm not 13 any more, when Peirre started thrusting on stage. Oh My. There were thoughts. Seeing them all on stage made everything come back to me - the first time I heard 'I'd Do...
2 tags
6 tags
Hah, TRUTH.
person: you can't buy happiness
me: you've obviously never bought hockey tickets then
1 tag
These Will Be The Best Memories.
Whilst drunk we decided it would be a fantastical idea to up and move to the other side of the country with no jobs and no money, so what did we do? We booked bus tickets … So now I am living in Toronto. Well, I wouldn't quite call it 'living' yet. We have a house, I live off noodles and can't afford to ride the subway into town. Do hope very very soon I get a phone...
Can I Turn Left Here?
Headed to Calgary on the lovely Greyhound to start our Californian adventure before winter season kicks in here. Found the hostel and decided to go and see if there was any tickets to see Calgary Flames vs Vancouver Canucks at the giant pringle. Thankfully there was so we wandered around Calgary for a while then headed back. Decided to go for Flames and got myself a cool beanie, unfortunately was...
Summer is over ...
Working in Panorama has been fun. Definitely don't come here if you want to make money. You don't make much to start with and then it all goes to alcohol. I enjoy my job most days as I don't have to deal with people and can just go about my own thing. It's been fantastic … learning how to be bear aware, getting lost in the village, arguing with the phone lady, Canada Day at T Bar, ripping half...
I have been here for just over a month and am still alive. Things are going extremely well. I am mostly enjoying my job and the days generally go quickly. The people here are great fun and always up for a party. I have rekindled my love of Oreo's and eat way too many. I also drink too much, but that's not really anything new. Loves it.
Woah Bear!
I am now bear aware and ready to take on the mountains! Well not really, as my knee is not appreciating all this walking up and down mountains and stairs, but we'll get there. All is well here. Slowly figuring out what I'm doing and making some new friends which is always good. I am basically living off Oreo's, pasta and alcohol. Life is good. One more day to work then two days...
Made It.
I have successfully reached my destination. Got here this morning after two 10 hour flights, crossing the international date line, wandering around Vancouver for 5 hours (and buying an ugly pink cheap blanket) and a 13 bus trip. All with hardly any sleep. So am very looking forward to a good sleep tonight! This place is amazing! The mountains are incredible, and there is still some snow left...
Half way.
Sitting in the hot shuttle bus waiting to be taken for my home for the night. It's very muggy here, so as you can all guess, I am not enjoying it. No one would really help me and I thought the staff at the airport would have better english. Looking forward to a shower! Then Vancouver! And just so you know, the flight wasn't that much fun either, got a 'window seat' but was...
I am leaving to country again to do some more exploring. Feel free to read along.
Slight girl crush on Tiffany. // A part of me still thinks about you everyday. That should be me. // Sleep or listen to McFly? // You don't know everything. Grr. Just because it's where we went. // I coulda fallen in love. // Minimum wage, what a bitch. // More judging at the Logies. I will judge you by your attire and your attire alone. // That awkward moment when you know you should...
Honestly, I could sleep all day. // Chocolate is amazing. // C'mon hawks. // Hodgey is niceness. // Think it's time for new PJ's. Rip in arm and pants. Button missing. // Best night. Love those 2. Unlucky. // Expensive steak. // Really don't think I can afford the earrings. // Next weekend will go off! // I don't smell like dog shit anymore. Joy. // My craving for KFC...